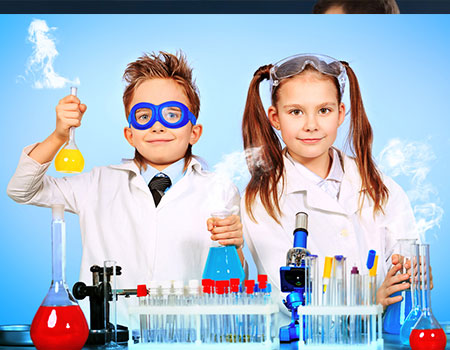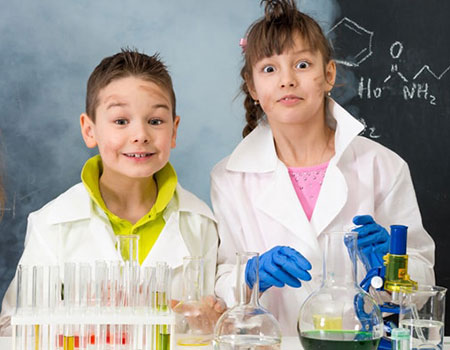 Science Experiment Classes for 6th – 8th Grade
Many students in this age group are interested in a more formal approach to specific fields of science, either as preparation for high school or for entry into competitions such as the American Chemical Society's YBTC(You Be The Chemist) program for middle school, You Be the Chemist. We have tutors available for individuals or small groups in a variety of subjects.
** A word about grade levels. For the most part, students who come to us for more science instruction in 3rd-8th grade are already advanced in knowledge and ability. Our small class sizes allow our instructors to modify lesson plans, and use materials that are "ahead" of the public school curriculum levels. You can be confident that your student will learn and achieve at a level which is appropriate for them as individuals. We can't wait to meet them!
DETAILS :
We will conduct 60 minutes session every week depending upon the Session you choose. Please check the Schedule Tab to see all the session options that you have. You can select the session that suits your schedule. The 60-minute session is divided into theory followed by a hands-on experiment. Lessons are conducted in a live instructor-led learning environment, with abundant opportunities to explore and interact with their peers. In 20 sessions which will run as a semester, and we will cover topics that align with NGSS standard for the grade level. For a detail of the topics, please click on the Lessons tab. All Sessions are conducted in-person and limited to 6 students only.
| Lesson Plans | NGSS Standard | Standard Description |
| --- | --- | --- |