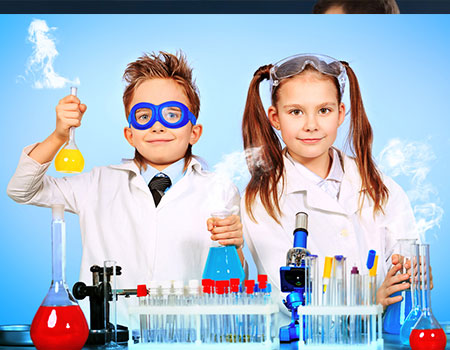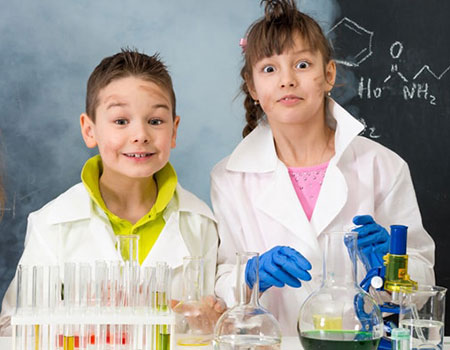 Science Experiment Classes for 6th – 8th Grade
6th-Grade Science Experiments Classes can become a real scientist and learn by doing fun science experiments. Our programs and science activities align with the curriculum for middle school education and offer middle school science in a totally hands-on and participatory manner.
DETAILS :
We will conduct 90 minutes session every alternate week on either Saturday or Sunday. In this 90 minute session 1st 30 minute will be theory then for 40 minute will be hand on experiemnt and for last 20 minutes we will test student's understanding on the topic.
Lessons are conducted in a self-directed learning environment, with abundant opportunities to explore and interact with their peers.
In 18 sessions which will run as full school year (Fall + Spring) we will cover from these topics which alligns with NGSS framework for this grade.
Syllabus
Lesson 1: Plants and Animal Cells
Lesson 2: Photosynthesis and Cellular Respiration
Lesson 3: The Cycles of Nature
Lesson 4: Freshwater Food Chain
Lesson 5: Building a DNA Model
Lesson 6: Plant and their function and life cycle
Lesson 7: The particle theory of matter
Lesson 8: The Law of conservation of Matter
Lesson 9: States and Forms of Energy
Lesson 10: Heat and Thermal Energy Transfer
Lesson 11: Sound and Light as Wave
Lesson 12: The rate of motion
Lesson 13: Work and Power
Lesson 14: Electricity and Circuit
Lesson 15: Solar System Model
Lesson 16: Hurricanes formation
Lesson 17: Different kinds of Rocks
Lesson 18: Engineering Drawing